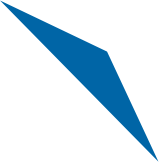 Cor • bel [noun]
Bracket of stone, wood, brick that is used to support
Corbel Commercial Estate Services is a boutique commercial real estate brokerage which specializes in Vancouver's Yaletown, Gastown and peripheral Downtown Vancouver markets. Our firm specializes in the leasing and sales of retail, office and industrial properties.
We believe in pro-active marketing efforts and we constantly find ways of improving our business and our marketing systems so we may better serve our clients and ensure they are well-positioned in the marketplace.
BE SO GOOD THEY CAN'T IGNORE YOU.
STEVE MARTIN
---
CHECK OUT WHAT WE'VE BEEN UP TO . . .